The mission of Women's Protective Services of Lubbock, Inc. is to create an environment of empowerment for women, children, and families to eliminate family violence.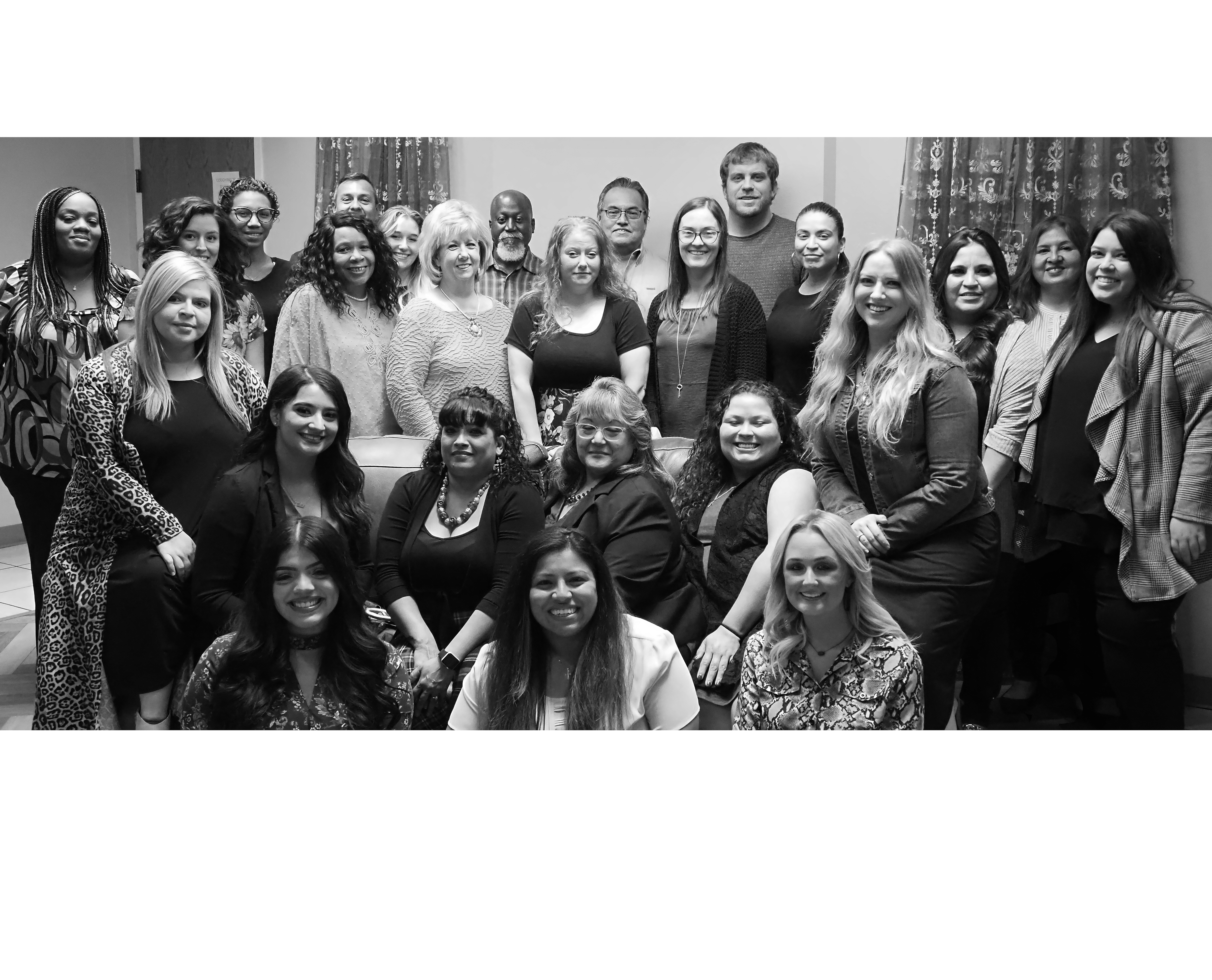 Our history began over 40 years ago…
In 1978, a small group of concerned Lubbock citizens came together to confront the local problem of domestic violence. The beginning of Women's Protective Services of Lubbock, Inc. or WPS came from this group. Moving forward with three goals: educate the public, provide shelter, and provide much-needed support services for those in need. They began by employing one or their own, Joe Love Nelson, and obtaining an office space that had been graciously donated. Later that same year, the first Board of Directors was formed. Among other achievements, they provided what could be considered the first "shelter," funding motel rooms or even offering their own homes to victims in crisis. If the need arose and they could scrape up enough money, they were able to provide bus tickets for battered women to leave town for added safety.
More Info
In 1980, the Junior League of Lubbock used its resources to help WPS grow. Along with providing numerous volunteers, they furnished salaries for two positions: an Executive Director and a Shelter Supervisor. The Interethnic Parish of Methodist Churches loaned WPS a 3-bedroom home to use as a shelter. Unsalaried, a young couple lived there to manage the house and whatever needs arose. This home was located where Ramirez Elementary now stands.
Through generous donations and a successful capital campaign, WPS moved into its current location on May 17, 1999. This facility includes 24 apartments with beds for 204 women and children. It was designed with cooperative living in mind. Each woman has access to laundry facilities, a free clinic, children's playrooms, group counseling rooms, individual counseling, group meetings, legal services, and much more. The goal of this living arrangement, beyond safety, is to help the women build self-sufficiency, independence, and freedom. These basic human skills are all too often stripped away from victims by oppressive abusers.
Our staff has grown significantly! There are 24 full-time and 15 part-time staff members. These positions include everything from maintenance and a nutrition specialist to the hotline advocates to the Executive Director. Add to this the numerous volunteers that serve here. In this past year, they gave over 16,000 hours to the cause of WPS! Even though there is still much to do, we are better equipped to meet the variety of needs that come our way.
While looking back reminds us of how far we have come, we must keep looking ahead to grow in our efforts to confront Domestic Violence.
With Your Help, We are Making The World a Better Place
"I think a hero is any person really intent on making this a better place for all people."  – Maya Angelou
Women's Protective Services
History
Providing Decades of Life Saving Services
1978
Women's Protective Services of Lubbock, Inc. is established as a 501(C)(3) with the WPS Board of Directors electing Joe Love Nelson as Executive Director.
1980
WPS designated as a Junior League Project with Joe Love Nelson as a paid Executive Director. WPS also secures United Way Funding.
1985
WPS secures the facility to house 50 to 100 women and dependent children, and adds a Children's Program Coordinator and a Regional Outreach Coordinator.
1989
Sheryl Cates becomes the second WPS Executive Director, inheriting a growing organization with a staff of nine as well as a rigorous volunteer training program.
1993
Sheryl Cates expands financial support by establishing the first WPS fundraiser with Pitchfork Ranch, entitled "Pitchin' in to Stop the War at Home."
1997
Sheryl Cates expands financial support by establishing the first WPS fundraiser with Pitchfork Ranch, entitled "Pitchin' in to Stop the War at Home."
1999
WPS moves into Kingsbery Haven, a new shelter facility concept designed to nurture vulnerable families and build self-reliance. Fritzi Cates becomes the third WPS Executive Director.
2000
WPS expands staff to 25 qualified professionals and institutes the Job Skills Program to develop client career possibilities.
2003
WPS launches the first WPS Spur Show & Auction as well as hosts the 3rd Annual Tractor Raffle Fundraiser to support WPS Programs.
2005
WPS expands staff to 35 qualified professionals and expands group counseling programs for women and children.
2008
WPS is on record for providing emergency shelter services and over 20 therapeutic programs to over 3,000 women and children in need of safety and support.
2010
WPS Executive Director, Fritzi Cates, is recognized by the Crime Victim Coalition for her outstanding efforts in helping victims of violent crimes.
2014
Sherry Taylor became the fourth Executive Director for WPS.
2015
Jason Henry became the fifth Executive Director for WPS.
Your Donations Make a HUGE Impact